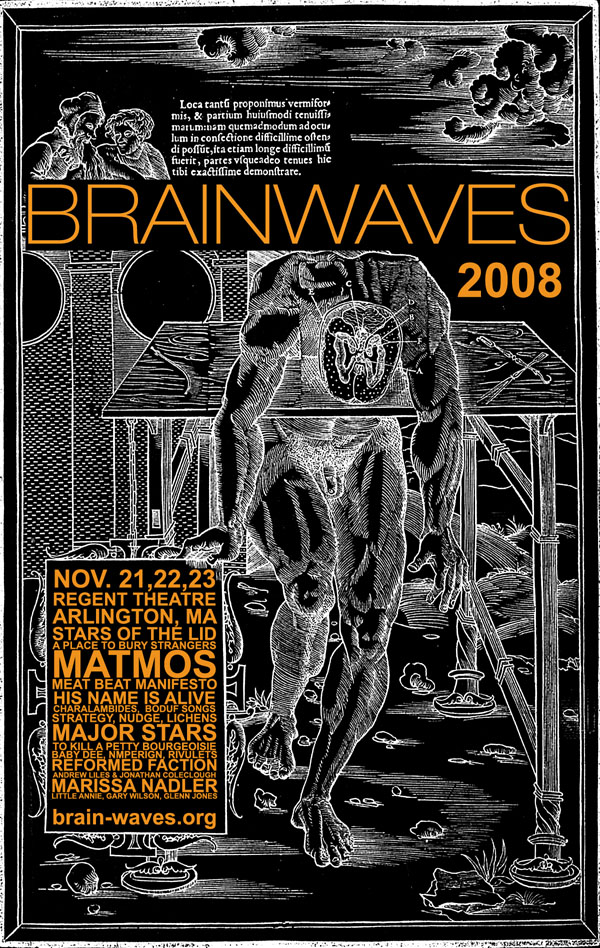 Hey, hey.
Brainwashed
is putting on the
Brainwaves Festival
again this year with an already incredible lineup. They've got Matmos, Meat Beat Manifesto, A Place To Bury Strangers, Stars Of The Lid, Rivulets, Strategy, Nudge, To Kill A Petty Bourgeoisie, Lichens, Charalambides, His Name Is Alive, and a ton more (check out
the website
for the current lineup). And AND! they're doing "a special day honoring Kranky's 15 years." Damn. That's some hot shit right there. Best part about this (for me anyways) is that I won't have to spend any money on a hotel or anything because it's in Boston at the
Regent Theater
. Only $75 for all 3 days, too. It doesn't get much better than this. It goes down November 21-23. Can't wait.